Customer Reviews
Customer Reviews
Write a Review
Ask a Question
07/06/2020
Sophie A.
United Kingdom
They do help
I really do think these help me and they do work however my only "annoyance" is having to buy from Australia as the shipping takes so long and it's quite expensive. I'd be more inclined to continue to buy or subscribe if there were UK suppliers.
06/13/2020
April G.
Australia
Life Changing Vitamins
Ive been on balance for about 6 months and i have never been so satisfied with my food in my entire life. While on metformin i always felt like i was starving constantly ans drained. Who knew vitamins would work right? I recently bought the ultra saver bundle for additional benefits and i am really happy with it! More energy, less brain fog, no outrageous sugar cravings. Im never going back.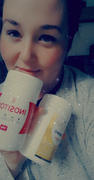 06/02/2020
Fay T.
United Kingdom
2 days has already made a difference!
Items arrived as and when expected (Drew has updated the site with shipping info during the pandemic.) After reading the notes and feedback from others, I was hopeful! I instantly noticed a change in my food cravings and within 2 days, noticed a distinct lack of afternoon fog! Just preparing to order the follow up as I really don't want to run out! If you're thinking of ordering, just do it. After many many years of trying loads of other products, I only wish I found it sooner! Thanks Drew
05/16/2020
Anonymous
Australia
Ultra PCOS Saver
So far loving all the products, i haven't started taking Insoitol on its own as I'm taking Balance. I have find since stating this combo I have more energy and don't get that lunch time slump.
05/08/2020
Lisa T.
Australia
Best thing since sliced bread
These products are lifesavers, I feel like myself again!! I have energy that I haven't had for a really long time my PCOS symptoms have lessened dramatically and my craving have pretty much disappeared I cannot praise these products enough I love them (although not a fan of pineapple balance), it has become part of my morning routine to get out of bed and mix up my balance and inositol and take my thermo lean and metabolism boost I would not cope not having them I want to say a huge thankyou to Drew for creating these products I will definitely be a lifetime buyer and for anyone out there contemplating trying them do it!! You won't be disappointed